---
TYNE BUILT SHIPS
A history of Tyne shipbuilders and the ships that they built
---
Related Industries - Ship Repairers
Wallsend Slipway Co Ltd, Wallsend (1871 - 1878)
Wallsend Slipway & Engineering Co Ltd, Wallsend (1878 - 1977)

Above map, dated 1913, is copyright of Ordnance Survey
A combination of the shipbuilders Mitchell & Swan and the shipowners Watts, Milburn & Co and Nelson, Donkin & Co set up the Wallsend Slipway Co on 18/11/1871 with a capital of &pound45,000, which was doubled two years later. The company was located at Point Pleasant, near Wallsend, around a mile downstream from the Swan Hunter shipyard, with which it eventually merged. On the departure of Swan from the business, Willam Boyd was appointed managing director on the 22/06/1874 and it was Boyd who introduced marine engine building to the firm.
Over the next decade it became its most important activity and in 1878 the words 'Engineering' were brought into the full title of the firm, which then became ' The Wallsend Slipway and Engineering Co Ltd'. Under Boyd's direction the small repair yard became a major marine engine building concern, erecting the first steel boilers on the Tyne in 1878, and the first triple expansion engines on the Tyne in 1882.

Above photo, showing the original slipway & before the dry dock, is courtesy of John Bage

In 1892 a dry dock of dimensions 570 x 66 x 25ft was contracted at a cost of &pound54,730 from John Best of Ediburgh. This removed some of the riverside berthing so a new jetty was constructed in Willington Gut. The 80 tons sheerlegs were then moved from the riverside to the Gut to service the new berths. The opening of the new dock in February 1894 was a disaster as a day after water was first allowed into the dock the dock bottom was found to be cracked. The repaired dock was finally opened in June 1895 and the litigation was settled three years later.
In 1903 Swan Hunter took a controlling interest in the Company. The company manufactured Parsons turbines under license for ships including the famous RMS Mauretania and numerous British warships.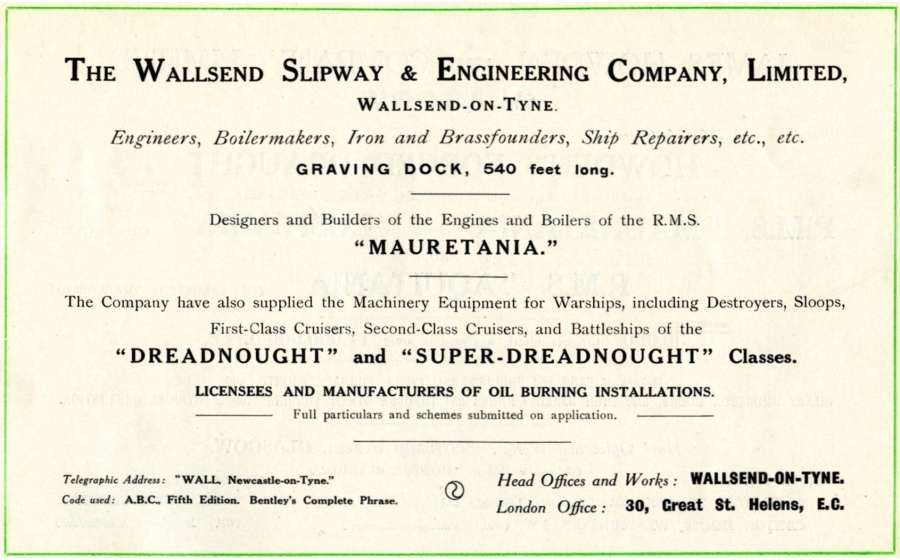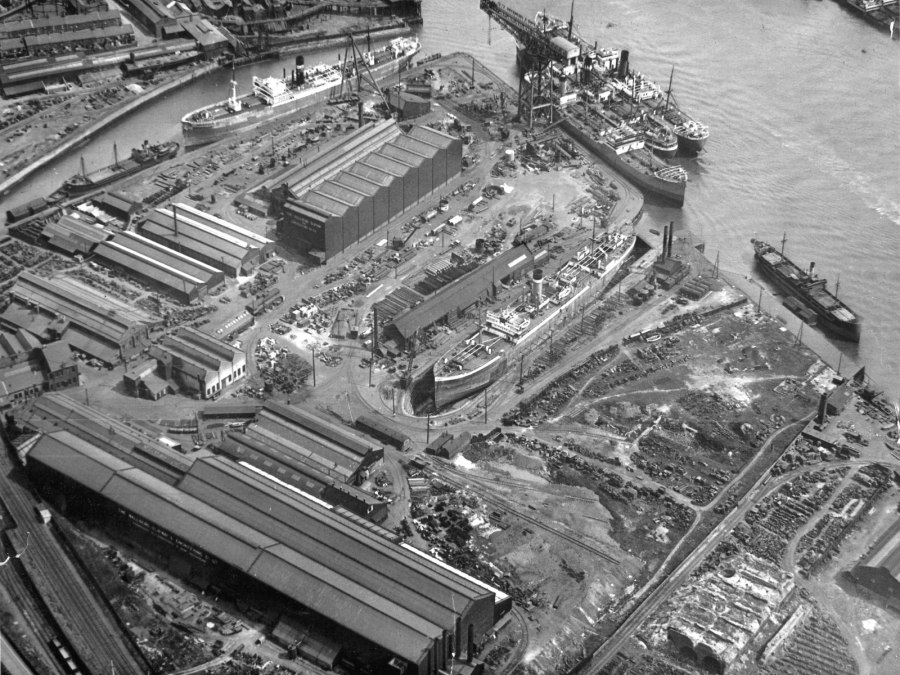 Above photo is courtesy of Kevin Blair. CLICK to enlarge/BACK to return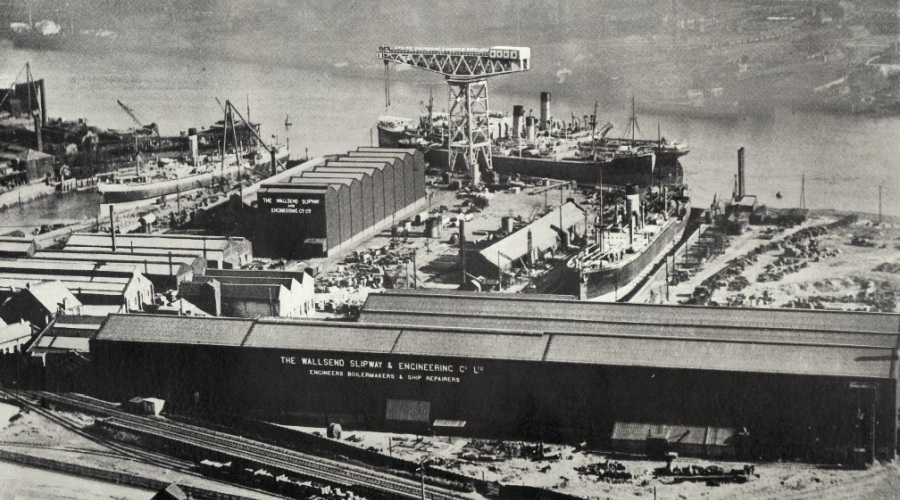 Above photo is courtesy of Kevin Blair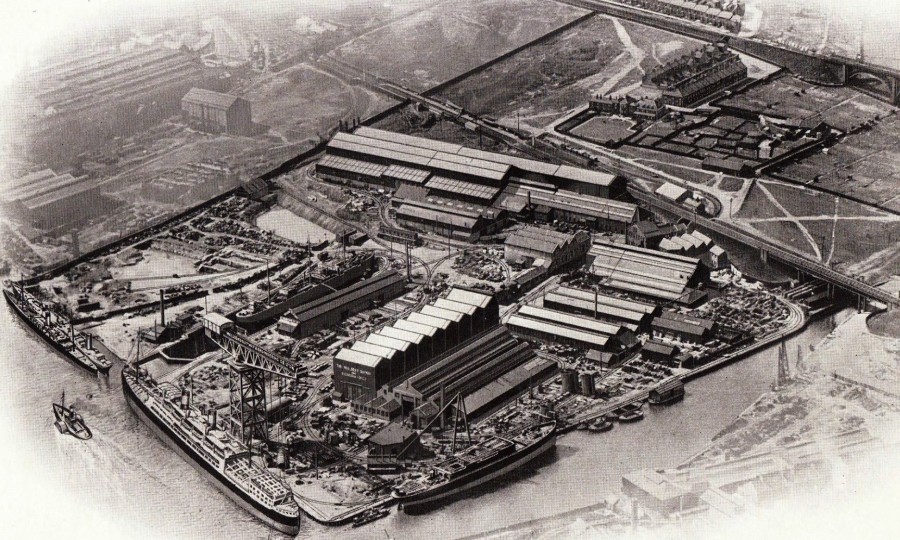 Above photo is courtesy of John Bage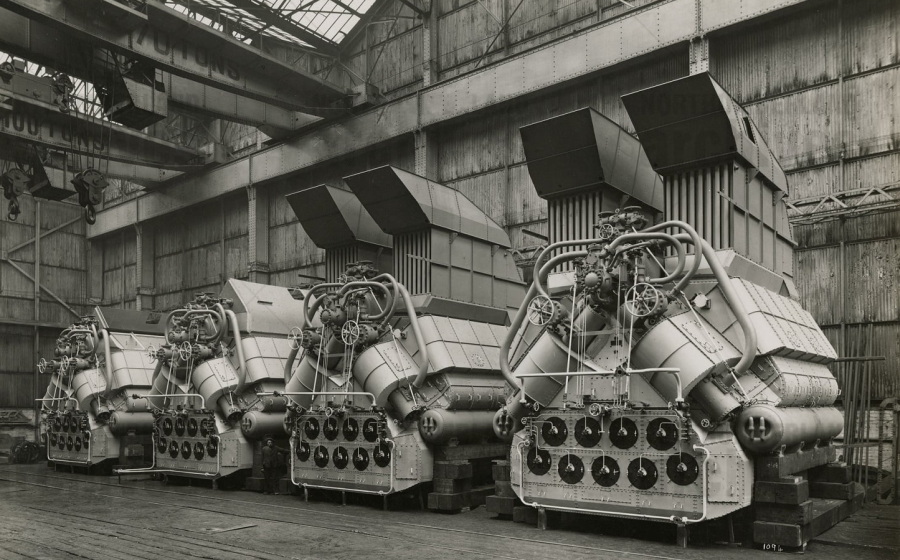 Four Admiralty three drum water tube boilers for installation in a cruiser. Above photo is courtesy of Billy Embleton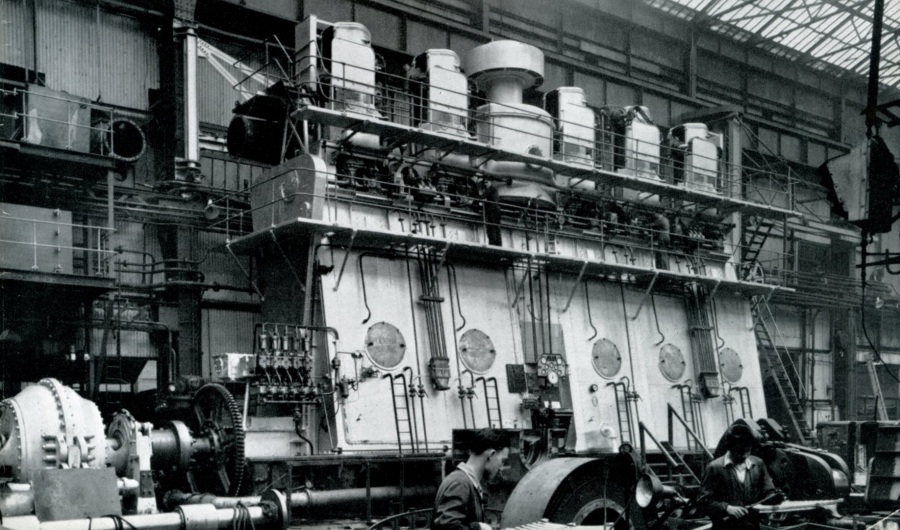 An engine under construction at Wallsend Slipway

In 1977 the business was nationalised and became part of British Shipbuilders.
UNDER CONSTRUCTION
USE BROWSER BACK BUTTON TO RETURN