---
TYNE BUILT SHIPS
A history of Tyne shipbuilders and the ships that they built
---
Related Industries - Ship Repairers
Tyne Dock Engineering Co Ltd, South Shields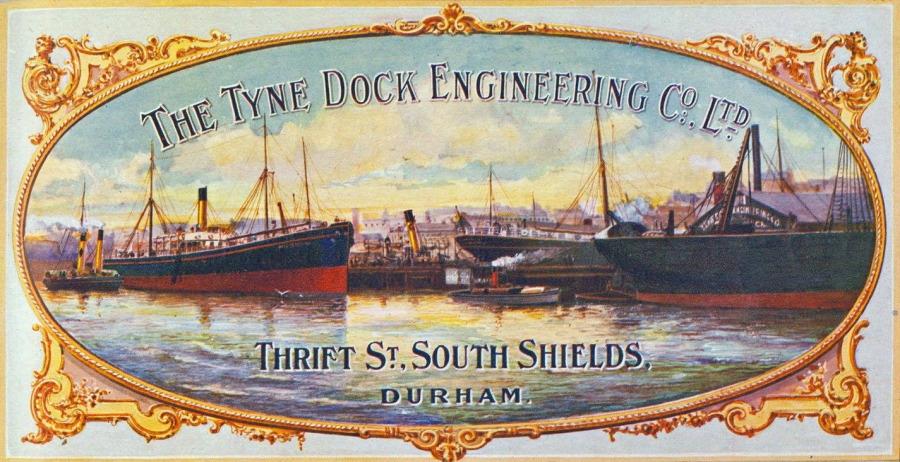 Above advert from about 1907 is copyright of Tyne & Wear Museums
Tyne Dock and Engineering Company was established in about 1880 with offices in Whitehead Street and the works at River Street, both locations being close to Tyne Dock. See HERE to see these two locations. By 1885 the works had moved to the Market Dock or Forsyth's Dock, but kept the name of the company the same. See HERE to see the location of Forsyth's Dock in relation to the South Shields Market Place. In 1886 Thomas Whitfield was appointed as the manager of the Tyne Dock Engineering Company and in 1889, in association with TN Alexander, he registered the company Tyne Dock Engineering Co Ltd. Soon after this, Craster's Dock was also acquired and the offices moved to the Market Dock.

In 1985 TDE purchased the former Readhead Shiprepairs Ltd which was a short lived worker buyout from Tyne Shiprepair Ltd and renamed it TDE West. The Market Dock was also renamed at this time to TDE East. Each yard had two docks. In February 1993 TDE acquired Middle Dock Co Ltd and renamed the site TDE Hill Street and some months later closed the TDE East yard. The East yard or Market Dock was then redeveloped by South Shields Council and given over to residential housing.

In August 1996 the Norwegian firm Aker purchased a 70% share of McNulty Offshore which was based at the old Readhead shipyard site and also acquired the adjacent TDE West yard and filled in the drydocks. This meant that TDE was then just based at their Hill Street site, the former Middle Docks. Then in October 1998 Cammell Laird acquired TDE Hill Street and renamed it Cammell Laird South Shields. Cammell Laird South Shields was closed on 31/03/1999 and the site was cleared, except for the office buildings. The site is still awaiting redevelopment 20 years later.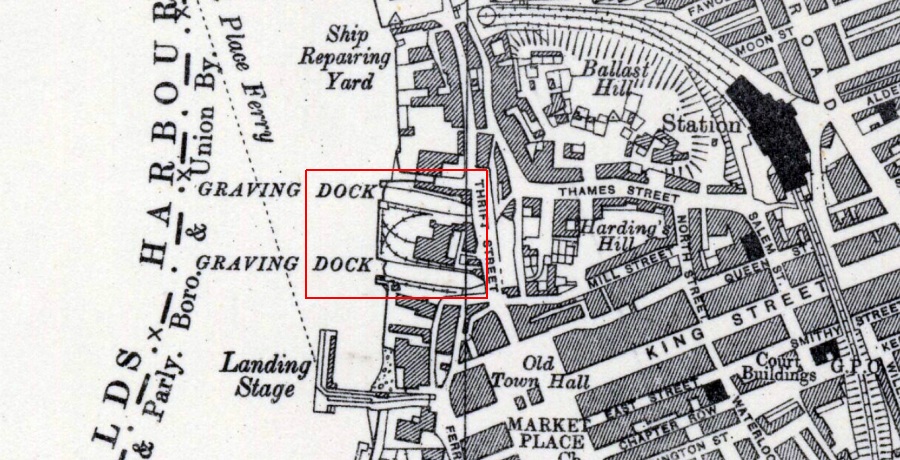 Above map, dated 1938, shows the location of TDE. Map is copyright of the Ordnance Survey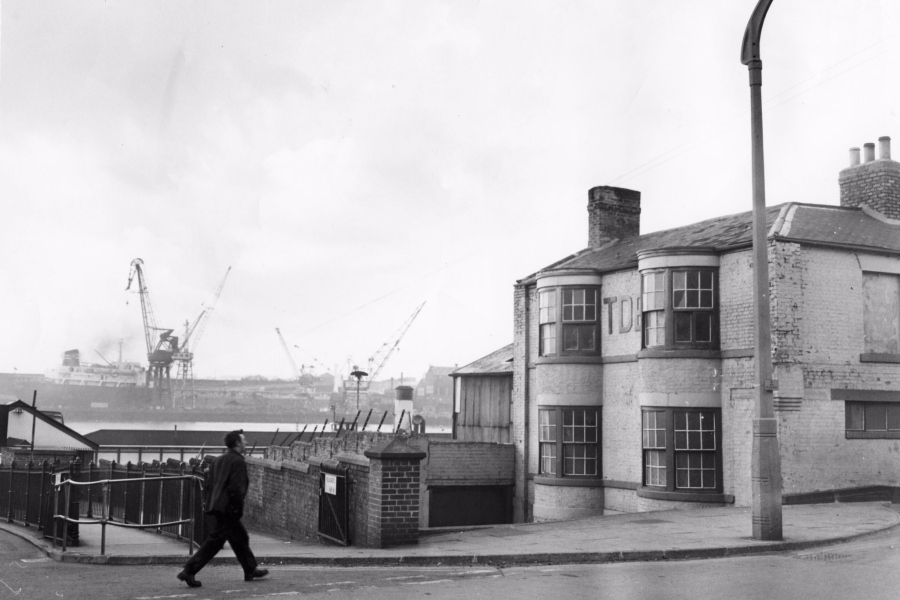 Above photo shows the TDE offices next to the ferry landing. Photo is courtesy of Janis Blower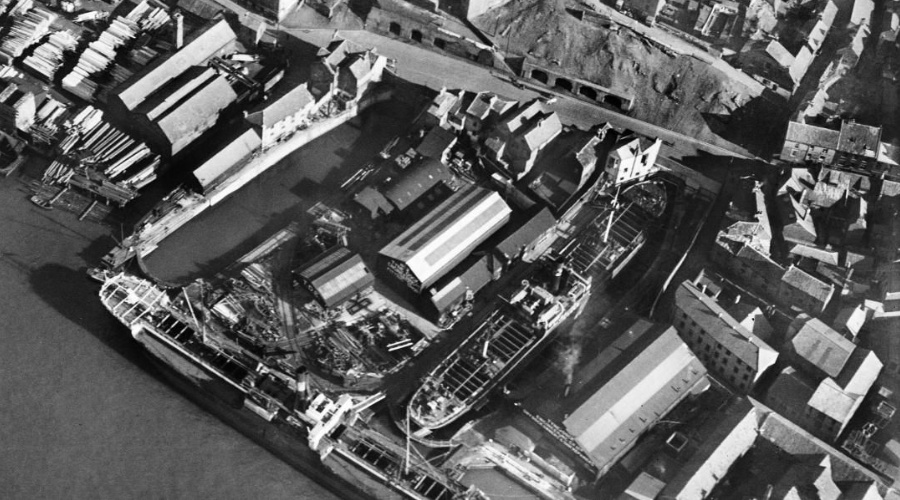 Above photo, taken in 1947, is copyright of Britain from Above
Above photo, taken in 1962, is courtesy of Kevin Blair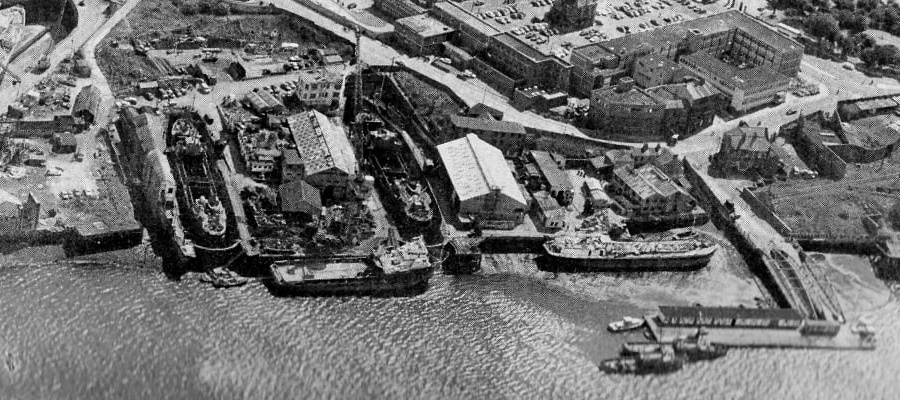 Above photo, taken in 1976, is courtesy of Kevin Blair
Above advert is from the Journal of Commerce, courtesy of Kevin Blair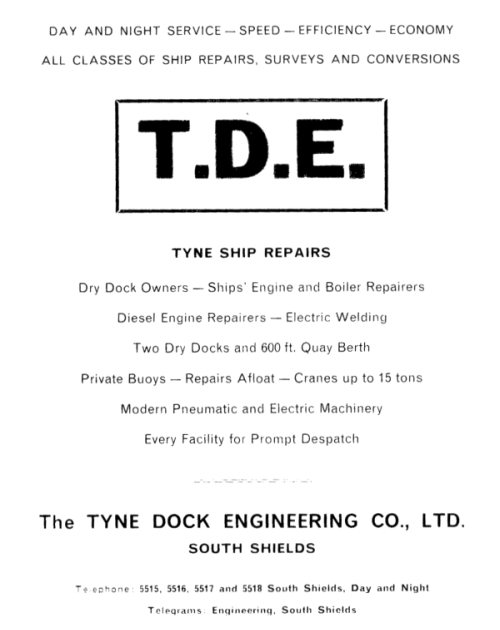 Above advert is from the Port of Tyne Handbook -1972/3
UNDER CONSTRUCTION
USE BROWSER BACK BUTTON TO RETURN