---
TYNE BUILT SHIPS
A history of Tyne shipbuilders and the ships that they built
---
Related Industries - Ship Repairers
Richardson & Brock, South Shields
Richardson & Brock took over the yard formerly occopied by J Winlo at Fairle's Quay, South Shields, situated between Tyne Dock Engineering and Brigham & Cowan's repair yards. They had a quayside, some engineering shops and an old wooden floating dock that could take tugs, fishing boats and small river craft. The business closed in 1928 when the yard was purchased by Brigham & Cowan to allow Brigham's to build their new, large, dry dock. The old floating dock was thought to have been constructed in 1854 and was reputed to be the oldest floating dock in the world when she was made redundant when the yard closed.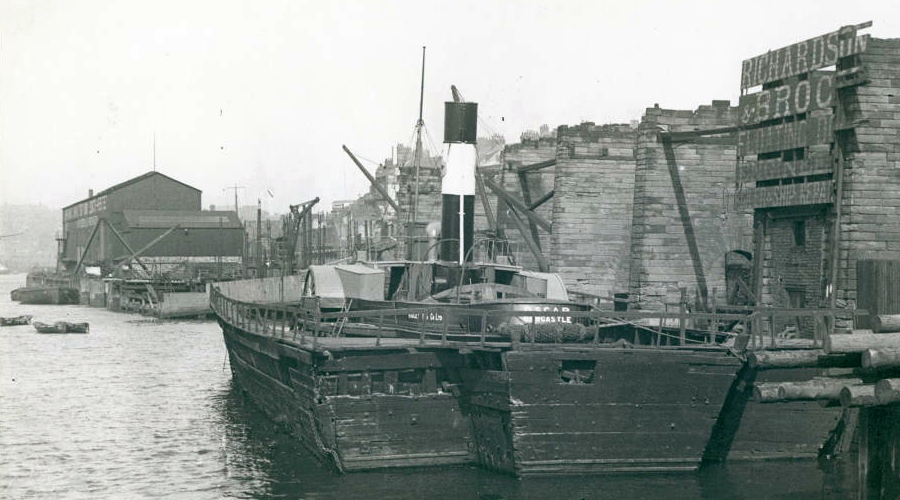 Above photo is copyright South Shields Libraries.Tug OSCAR inside the dock.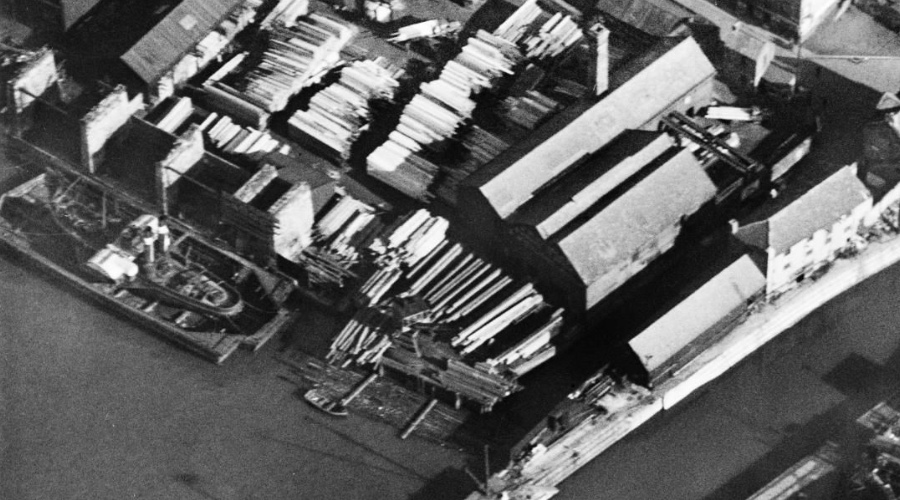 Above photo shows the floating dock on the left, with a tug inside, in 1927. Photo is copyright of Britain from Above.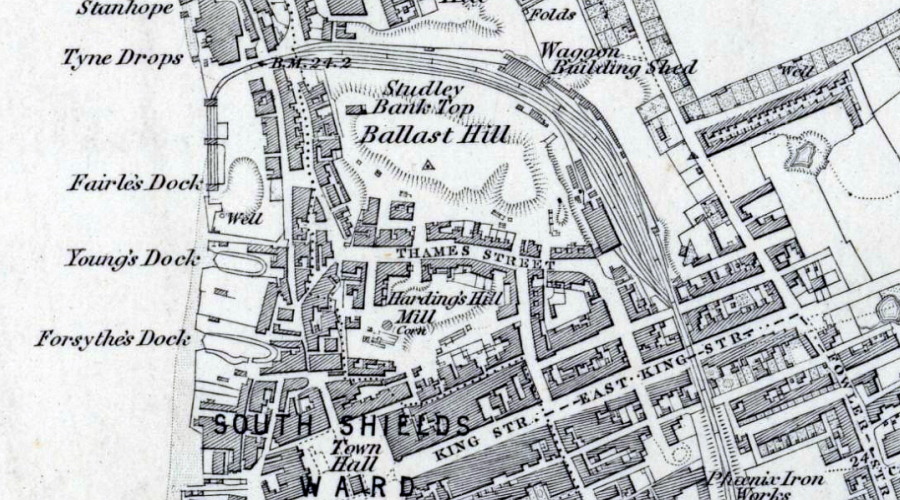 Above map shows the Stanhope & Tyne staiths, next to Fairle's Dock in 1855. Map is copyright of Ordnance Survey.
The Stanhope & Tyne railway siding was supported on stone columns, the remains of which are visible in the above two photos.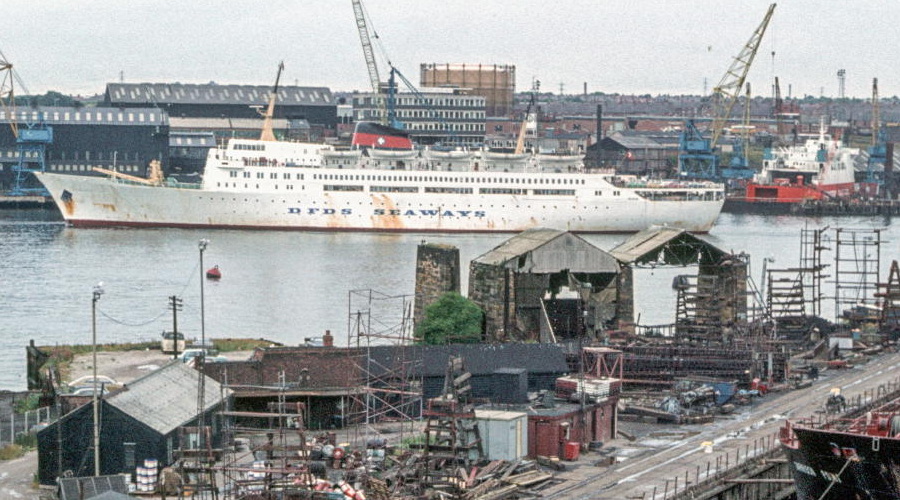 Above photo shows the remains of the Stanhope & Tyne staiths in 1979. Photo is copyright of Dennis Maccoy.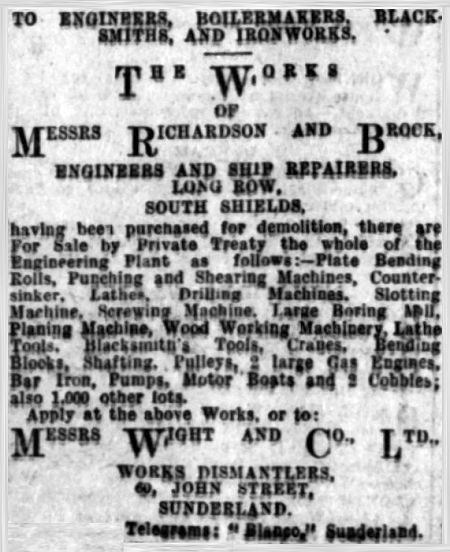 Newcastle Journal, Thursday, 16/08/1928
UNDER CONSTRUCTION
USE BROWSER BACK BUTTON TO RETURN