---
TYNE BUILT SHIPS
A history of Tyne shipbuilders and the ships that they built
---
Related Industries - Ship Repairers
Mercantile Dry Dock Co Ltd, Jarrow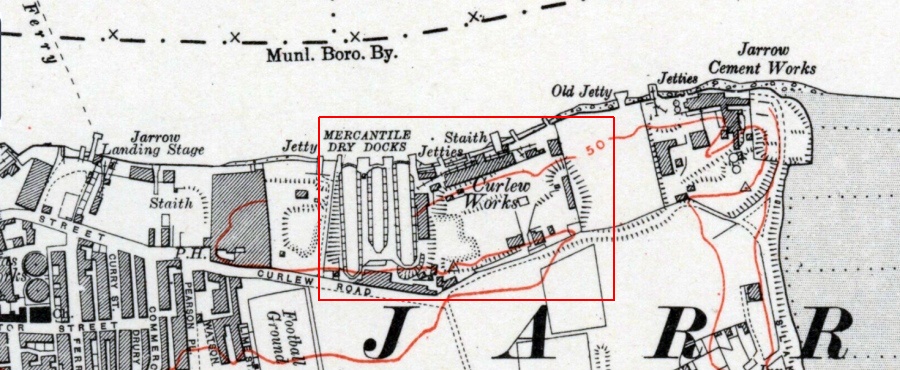 Above map, dated 1913, is copyright of the Ordnance Survey
In 1885 Gavin Smith started operations as a shiprepairer, but quickly realised the advantages of owning a dry dock. He acquired land at Hall's Dock, Jarrow, and immediately went ahead with the construction of what is now No 1 dock. His plans showed foresight and imagination because the dock was 350 x 60ft and designed for future lengthening while land was reserved for two future docks. In 1887 The Mercantile Dry Dock Company was formed to take over the building of the dock and to raise money for its completion.
Gavin Smith was the first Managing Director of the new company although by the time the dock was completed he had resigned his position. No 2 dock, 350 x 50ft was completed in 1892 and a period of financial instability followed. However in 1899 new and experienced blood was brought into the Board and work and finances were dramatically improved. The two docks were lengthened and improved and river frontage to the east was purchased and developed for repairs afloat. By 1908 the yard was fully electrified and No 3 dock was completed at an additional cost of &pound50,000.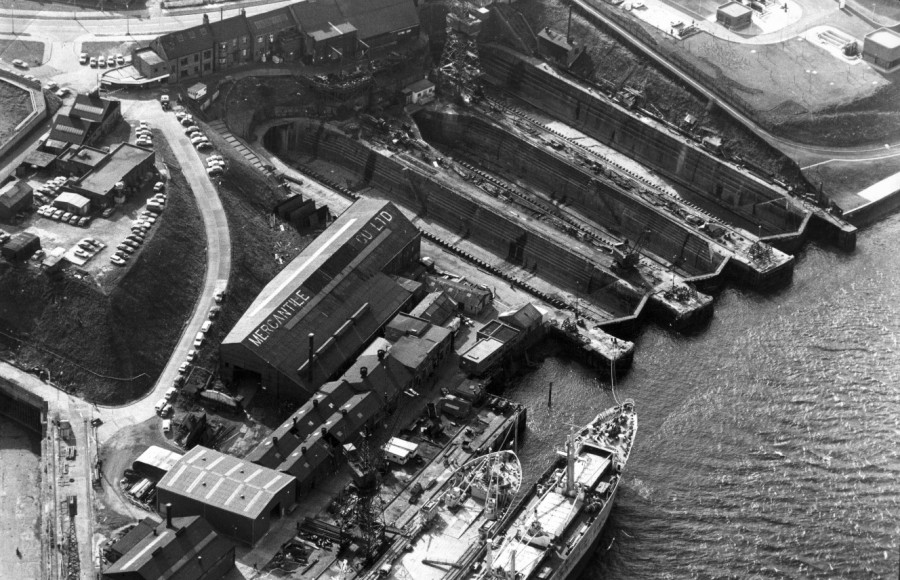 Above photo shows the 3 docks and why they could not be lengthened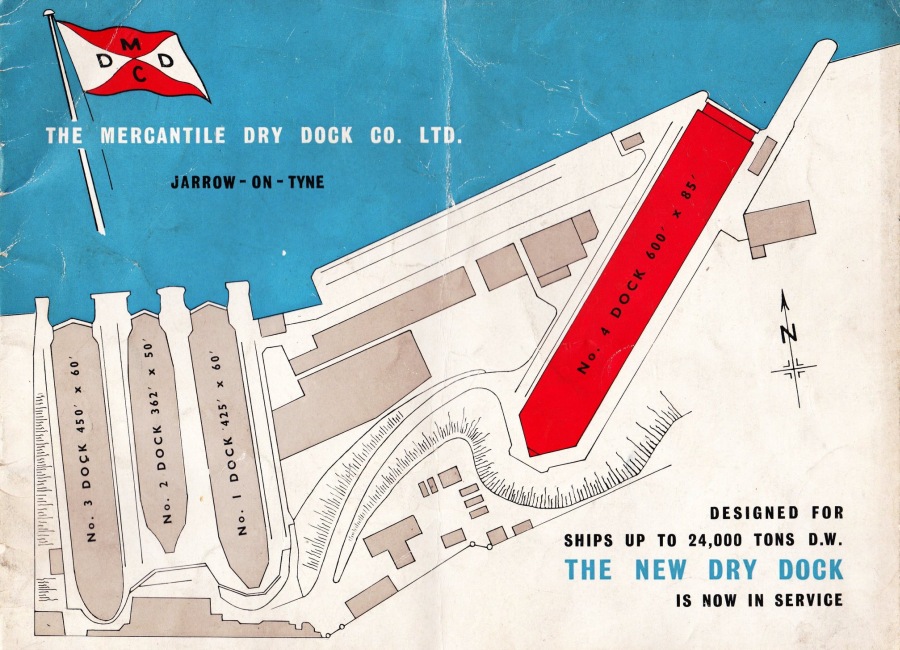 Above plan of the yard, showing the position of the No 4 dock, is courtesy of John Bage
Planning for a new dock started in 1956 and the size was determined by wishing to accommodate bulk carriers and cargo ships in the 12,000 to 24,000 dwt range. This lead to a dock of 600 x 85ft in size and cost &pound1,000,000 which was opened at the end of 1960. A larger dock was deemed to be prohibitively expensive.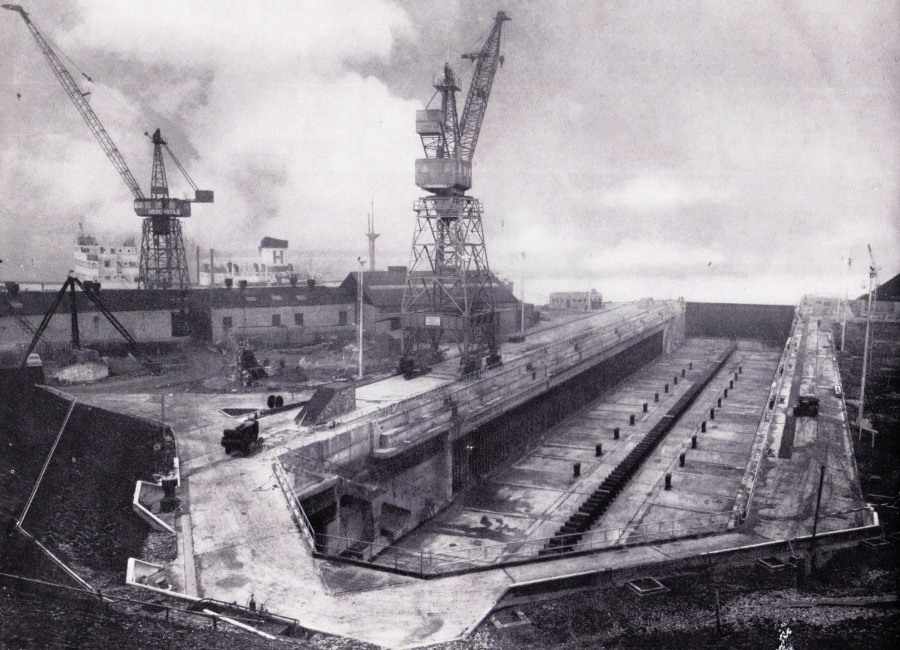 Above photo shows the new No 4 dock soon after opening. Image is courtesy of John Bage.
Click HERE for more photos of the docks and ships using the docks. Use Browser BACK button to return
Became part of Court Line before its collapse in 1974. Nationalisation, then Tyne Shiprepair Ltd. Closed in 1981. Became the European base for Brown & Root in 1987 but closed in 1992. Taken over by Shepherd Brothers. Docks filled in. Used as a base for sea dredged sand and gravel. (To be expanded)
Above aerial view of the cleared site showing the outlines of the docks in the river margin was taken in 2019 and is copyright of Google
UNDER CONSTRUCTION
USE BROWSER BACK BUTTON TO RETURN