---
TYNE BUILT SHIPS
A history of Tyne shipbuilders and the ships that they built
---
Related Industries - Ship Repairers
Brigham & Cowan Ltd, South Shields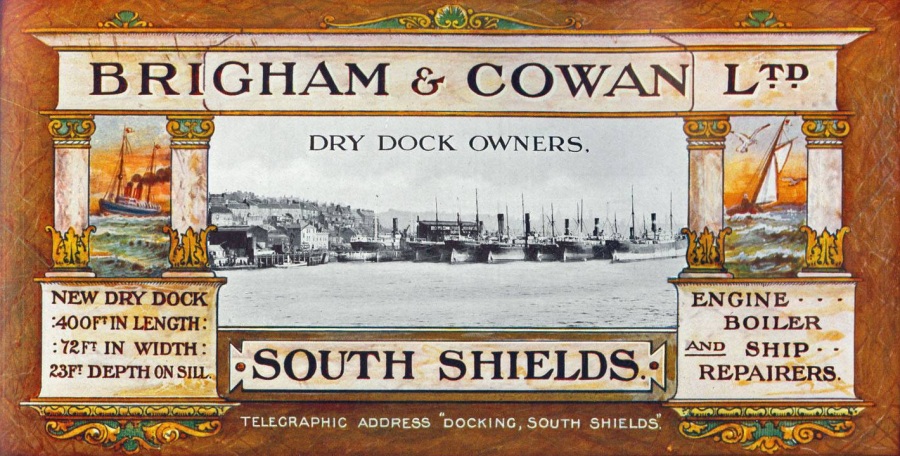 Above advert for Brigham & Cowan Ltd is copyright of Tyne and Wear Museums
The firm of Brigham & Cowan was established in 1876 by Thomas Brigham and Malcolm Cowan.
In 1900 it was incorporated as a limited liability company as Brigham & Cowan Ltd.
It became a private company in 1908 but returned to public ownership in 1953.
In 1924 the company acquired the shipyard of Hepple Ltd, located beside the Brigham & Cowan premises in South Shields.
Brigham & Cowan Ltd became part of British Shipbuilders in 1977.
The firm closed in 1982.

Above map, dated 1912, is copyright of Ordnance Survey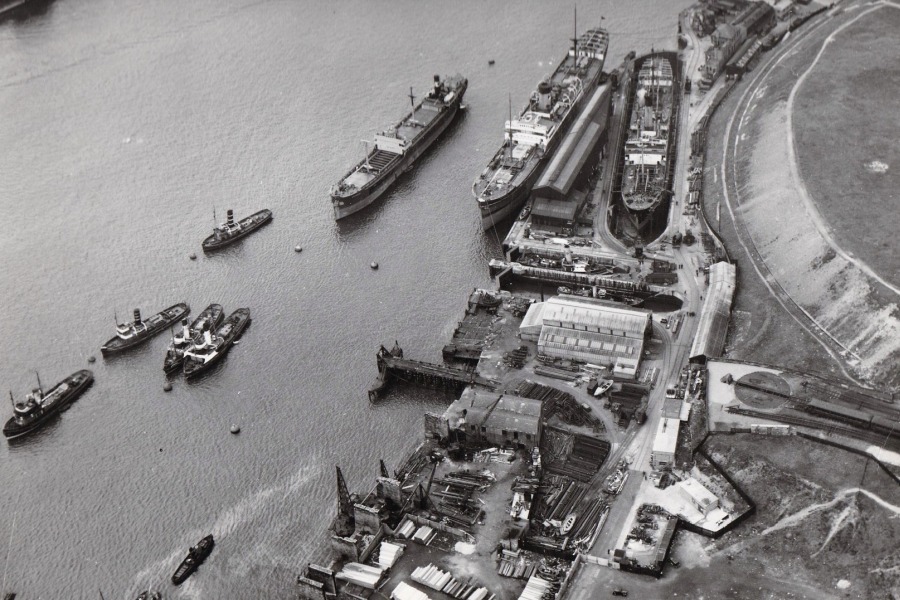 Above: Brigham & Cowan's repair yard, before their large dock was built. Photo is courtesy of Julia Northam

Above map, dated 1960, is copyright of Ordnance Survey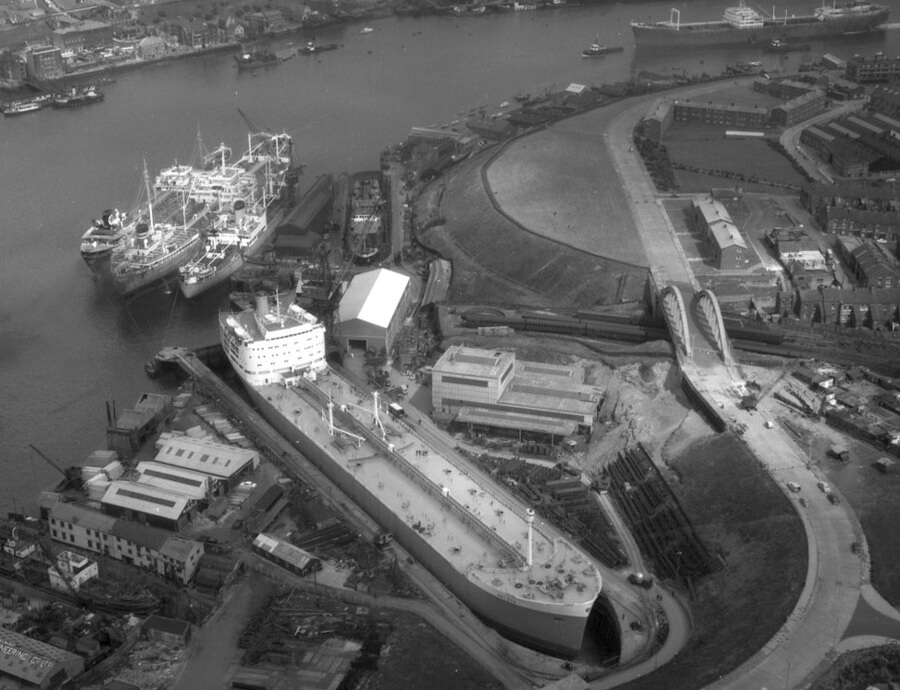 Above photo, showing the new large dock, is copyright of Tyne & Wear Museums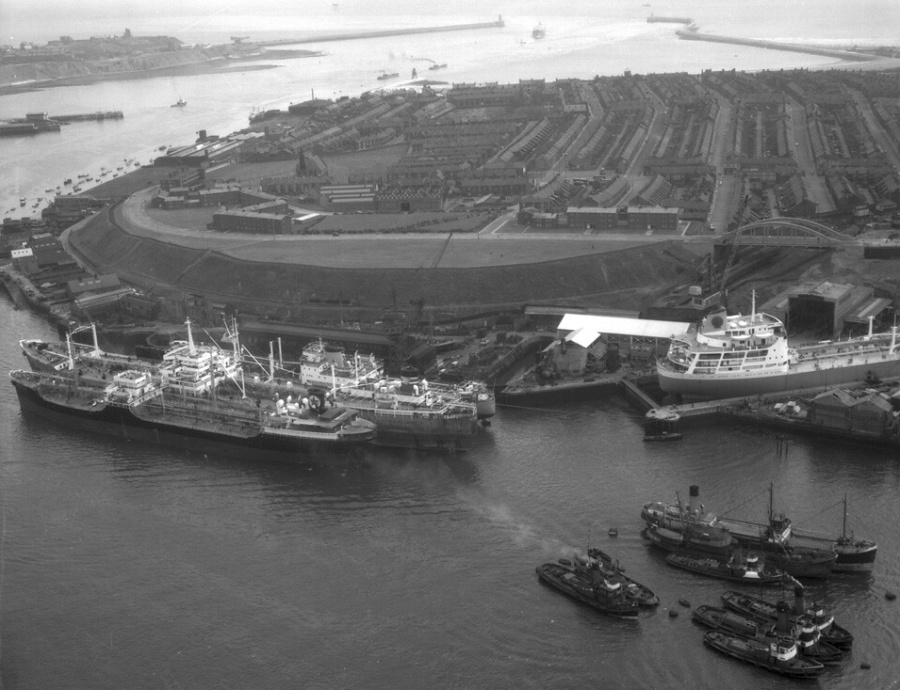 Above photo is copyright of Tyne & Wear Museums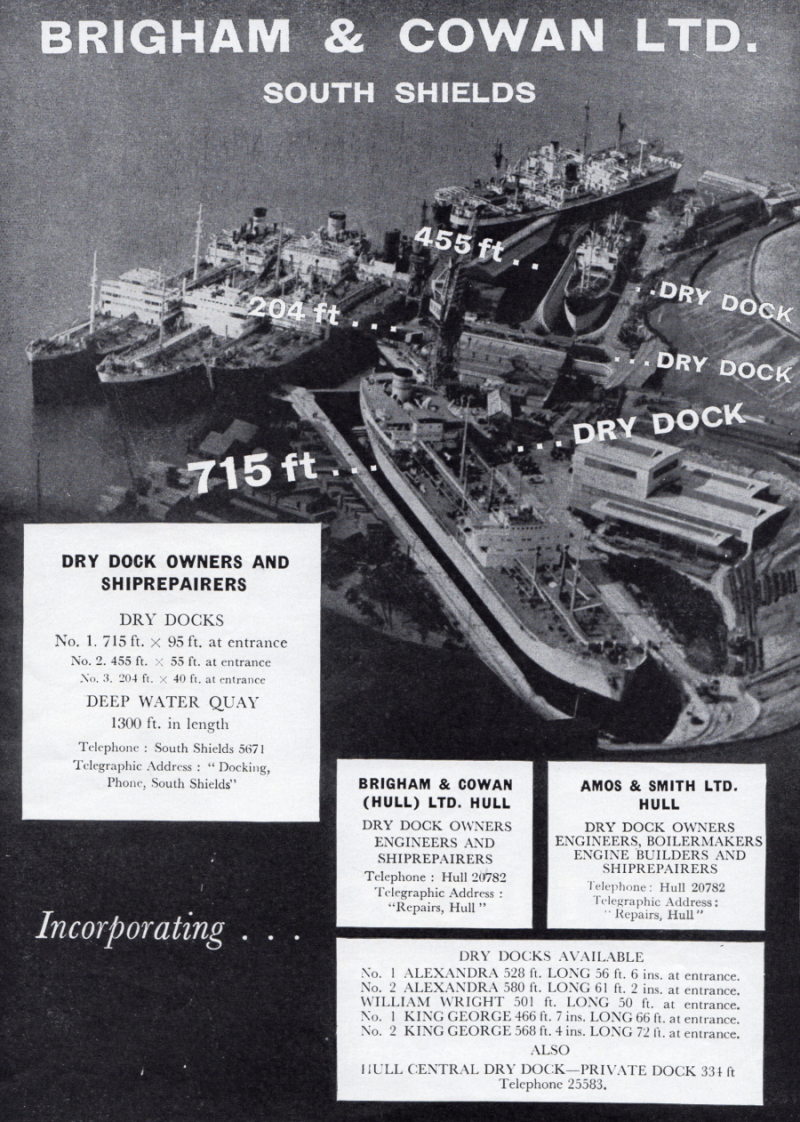 Above advert, from the Journal of Commerce & Shipping Telegraph - 1960, is courtesy of Kevin Blair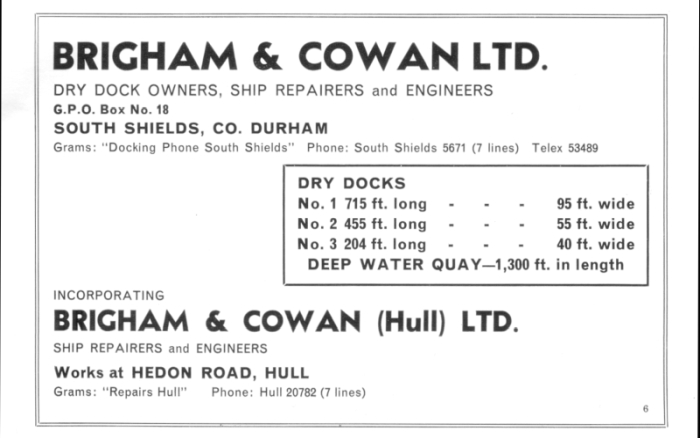 Above advert is from the Port of Tyne Handbook -1972/3
UNDER CONSTRUCTION
USE BROWSER BACK BUTTON TO RETURN